Pasta al Pomodoro, something easy!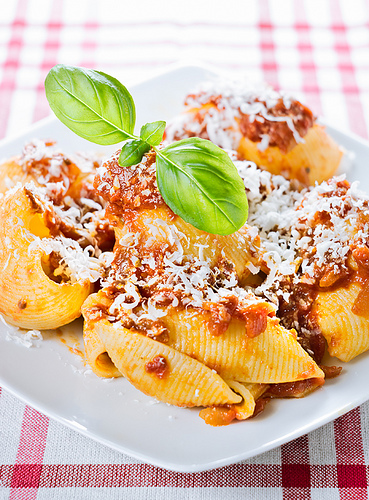 INFORMATION
* 2 people
* 430 KCal a portion
* Difficulty Easy
* Ready in 30 minutes
* Recipe vegetarian and vegan
* Light recipe
INGREDIENTS
* 8 black olives
* 2 cloves of garlic
* 2 tablespoons of extra virgin olive oil
* 400 grams of tomatoes into pieces
* Salt
* Sugar
* Timo
* Oregano
* 160 grams of pasta
PREPARATION… half Italian half English…
* Snocciolare olives, clean the cloves of garlic.
* In a padellino soffriggere in oil to the cloves of garlic lightly crushed with the teeth of a fork.
* Remove the padellino by fire a few moments to cool slightly oil and add the tomato pieces, olives, a large pinch of salt, a touch of sugar, a handful of thyme and oregano.
* Allow sobbollire a low flame for about 15 minutes, turning occasionally with a wooden spoon.
* Boil pasta in salted water and, shortly before scolarla, lighting the fire in the pan of sauce.
* Skip drained pasta flame lively in the pan of sauce for a few minutes, turning frequently.
* Serve immediately.