Hi my friends,
today I suggest you a new special tour to don't miss during your staying here in Tuscany, and may be here in my villas Casale Sodini or Villa al Boschiglia
Montalcino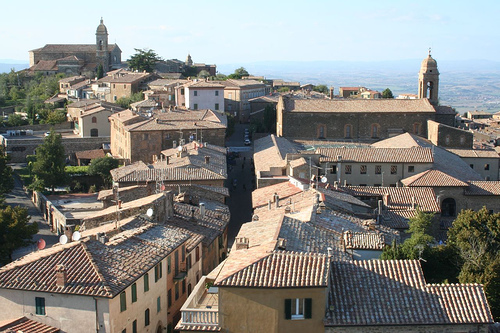 This lovely town represent also a good part of Italian reputation all around the world in terms of wine! This is the land where one of the most famous wines is produced, the jewel of Brunello di Montalcino (made with a superior variety of grapes).
Enjoy a walk in the village and take pleasure from the picturesque view of the countryside all around, with the range of nuances of its vineyards and hills.