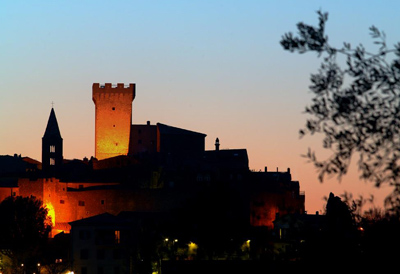 Capalbio is a hilly land: located on a dominant hillock over Maremma, but it is also a maritime village with its coast along Costa d'Argento.
Capalbio is culture with its many events and exhibitions, village feasts, alleys, medieval buildings and Etruscan excavations.
It is a relaxing vacation with its farm holidays scattered in the countryside and it is gastronomy with its typical restaurants.
Itineraries:
The Tarot's Garden:
It is easely recognizable also from far away, infact coloured and high figures emerge from the bush, created by Niki de Saint Phalle, ispired to the 22 Tartots' Arcana; for more information visit www.nikidesaintphalle.com
Archeology:
To archeology lovers, in the surroundings, there are Etruscans and Roman walls'ruins: in Valle d'Oro area near the city of Cosa, Sette Finestre at the boundary with Orbetello, in Poggio Capalbiaccio, Monteti.
Frescoes:
In the old town you can admire San Nicola's Church with its valuable frescoes of Umbria school and in Provvidenza's oratory the most important fresco of all Costa d'Argento: a Providence Madonna, attributed to Perugino and to Pinturicchio.
Every time Capalbio will warmly embrace you and let you feel as you were at home and will make you want to stay here forever.