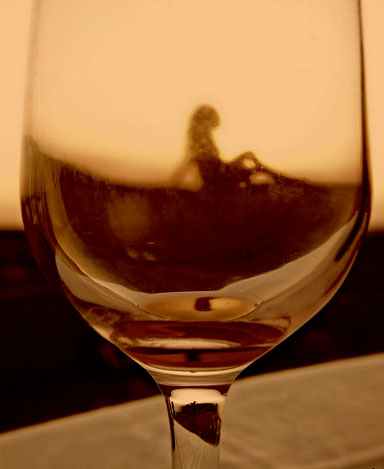 Women who follow their instict, and strive to fulfil their dreams, who find space and time and come to Tuscany.
Tuscany Welcomes Women is designed to meet the destre of these free, indipendent and romantic women who love travelling and meeting other people, pampering themselves and living themselves a holiday, a moment of pleasure in search of emotion and knowledge.
Tuscany Welcomes Women welcomes you to a region that has come up with this possibility, making made to measure offers for women travelling alone, with children or female fiends.
The women who come here will find the care and attention of selected structures with different programmes and proposing different ideas, with special offers and discounts for beauty treatments, spa treatments and cultural events.
Think of the holiday that awaits you, of what you will experience, get an advance taste of your Tuscan experience by plucking from your imagination a name, a location, a trip, that inspires you and that has drawn your attention. Then forget all the rest.
You can count on the female entrepreneurs who care part of Tuscany Welcomes Women to organise a holiday rich in emotions.
We knew that with their help we would be alble to offer a lot: a rich and open region, welcoming and generous with women who want to communicate and rediscover the things that count.
Besides, with their sensitivity what better approach could there be to the region's treasures than a woman's.
You will be able to come in contact with different worlds, from the splendour of the Medici cities to the infinite number of small villages, ridde and enveloped in the charm of a never ending story.
A closely woven fabric, dense in emotions in which art leale room for the countryside and the flavours of the countryside, and the flavours of the cuisine are the cue for getting to know the territory, cultures and traditions.
In the Tuscany Welcomes Women project the rules are changed, another language reigns, the language of relaxation, rest, but also of discovery research, pleasure, all designed to fit in with your desires.
The project is arranged into several themes:
. knoledge and learning
. active holidays
. society life
. well being spiritualità and meditation
. ecology and country life

These themes are basic  concepts that can be furtherexplored tank to numerous possible activities designed especially for women.
Let yourselves be guided and you will discover a unique Tuscany where harony and equilibrium reign, the colours conjure up desires and views trigger off sweet sensations.
Against this background you can experience your holiday increasingly in the driving seat, and lessa s onlookers.
Women travelling with children can find ad hoc structures and staff, with ideas designed for children. "pearshaps also in the company of female friends" you can celebrate an event, create a personalized stay, devote your time to shopping and society life, to cultural life and your healt with walking, cycling and horse riding.
The tourist packages of various kinds, from days devoted to relaxation in a spa to visiting a wine cellar with wine tasting, from a course in local cuisine to a walk in the woods or in the regional parks, a dinner in a typical restaurant to taste the flavour  of tradition and play at the theatre or in a town square following the "events calendar" for the period and the city you are visiting.
In addition, there are holidays designed for those who want to learn something new: including activities starting in the morning, at a leisurely time, for you to relax and forget the frenetich rhythms of every day routine, until the evening, when you late in the many night spots that offer entertainment of all types together with typical dishes.
Tuscany Welcomes Women provides a welcoming stay in a hotels, period residences, solida farms and bed & breakfast that are taking part in the iniziative. If you want to taste dishes from the traditional cuisine you can have lunch or dinner in the restaurants participating to the project Vetrina Toscana a Tavola.