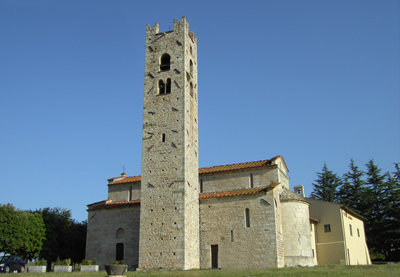 It's time again for the Versilia Chamber Music Festival at pieve a Elici (Massarosa, Lucca)!
Last year the two glamorous Russian siblings Kirill Troussov (violin) and Alexandra Troussova (piano) closed the festival. This year they will open it on 5 july, but each date in the programme is a must, not to be missed, as you can see detailed on the back cover.
The Virtuosi Italiani Orchestra will play the Four Seasons of Vivaldi with violinist Cristiano Rossi and flautist Mario Ancillotti on Friday, July 10. This chambre orchestra formed in 1988 is composed of 22 members guided by "konzertmeister" Alberto Martini. They have played in the most important Italian and International theatres and recorded more than 50 CDs. So it's a great opportunity toh ave them at this festival, and very enjoyable too.
Tickets: 12,00 euro  ( full price) – 9,00 euro (concessions) and 6,00 euro ( for AML members).
For info AML +39 0583 469960
www.associazionemusicalelucchese.it