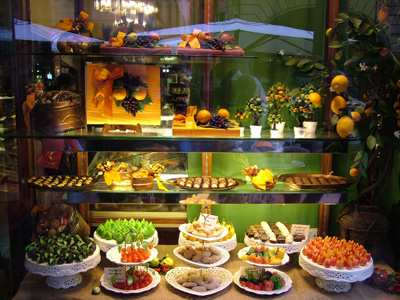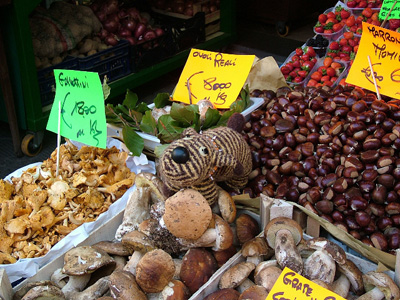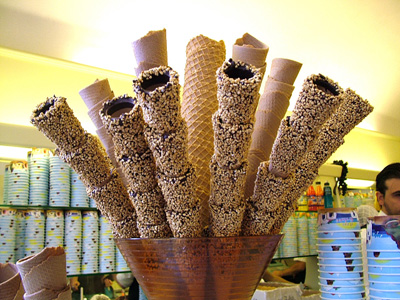 Here are some pictures of the
tasty treats of Italy.
I must admit my eyes kept popping out of my head when I saw all the delicious delectable delicacies. Walking by all the wonderful shop windows was glorious! Yum! I, of course, could not make up my mind what to get, so I got lots of things to take back to the Villa.
But, not before I treated myself to a scrumptious ice cream Sundae!
Leslie Halloran
Please check out my website at: www.lihdesigns.net
"A frog in the well does not know the sea". – Japanese Proverb