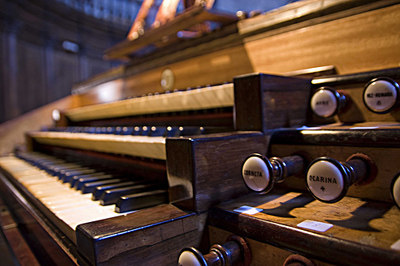 The 14th edition of the Camaiore Organ Festival will start on July 17 and will be held as usual in the marvellous setting of the Church of Badia di Camaiore.
Eight concerts between July and August with the best Italian organists, and also musicians from France, Germany and England, to please our ears and spirits.
With the music of handel, Haydn, Scarlatti, Mendelssohn and ..Bach of course, we will hear not only four well-known italian organists, winners of National and International contests, but also the French living legend Philippe Lefebvre, regular organist in Notre Dame de Paris, and the English Roger Sayer who was labelled by the critics, in reference to his way of playing, as having the "Midas touch".